On Wednesday, September 20, 2023, the Chief Justice of Nigeria (CJN), Justice Olukayode Ariwoola, swore in nine additional justices for the Court of Appeal.
The additional justices for the appellate court included Hon Justice Okon Efreti Abang JCA who were sworn in at the Supreme Court complex, Abuja.
The new justices now raise the number of appeal court justices in Nigeria from 71 to 80 justices.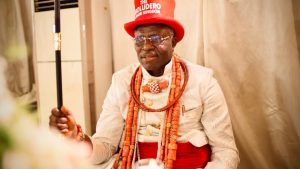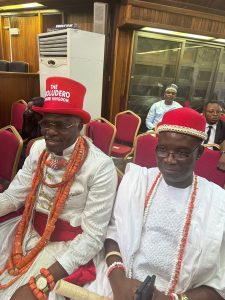 Visibly present at the swearing-in was Chief Engr. (Dr) Olley Wilson Edun, the Aboludero of Warri Kingdom, Alias OPUARO, who ably represented His Royal Majesty Ogiame Atuwatse III, CFR, The Olu of Warri.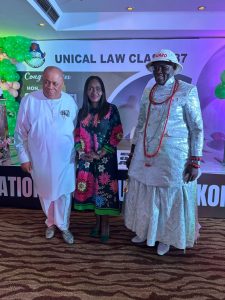 Chief Engr. (Dr) Olley Wilson Edun was also at the reception venue at Wuse Zone 7 Bolton White Abuja and also at the party organized by UNICAL LAW CLASS 87 at Lagos/Kogi Hall Abuja to represent Olu of Warri.
The CJN had during the swearing-in warned the new justices against the temptation of collecting gifts that could tarnish their reputation and truncate their career progression.
Justice Ariwoola said, "Many high-profile cases would definitely come to you on appeal; they may likely come in some juicy and irresistible gifts that are often intended to dent your reputation and integrity. I admonish Your Lordships to flee from such disguised temptations because your reputation and integrity matter much and count enormously in your rise to honour and fame in life."
"You must, against all odds, conduct your affairs within the ambit of the law and the oath that has just been administered to you. The level of public scrutiny of your conduct will, henceforth, assume astronomical dimension because you have willingly taken up an appointment that will strategically place you perennially in the eye of the storm."