Senior Pastor of Dunamis Gospel International Center Worldwide, Dr Paul Enenche defied heavy downpour to unveil and dedicate Revelation Micro-Finance Bank, Ughelli, Delta state with a charge on the management to avoid financial insecurity that could trigger crisis.
The clergy who was flanked by his wife, Dr. Becky Enenche at the unveiling and dedication urged the management of the bank to function and operate by global best practices to avoid crisis.
According to Dr Enenche, "People are entrusting their lives, savings, resources, sweat and energy into their hands in this banking operations and they should conduct their affairs with the highest level of sincerity, honesty integrity, probity, financial accountability.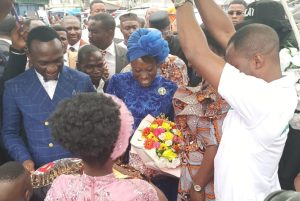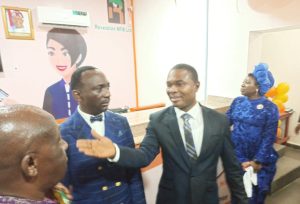 "They should ensure that they function according to the rules, not bend the rules and begin to have issues, but function strictly in accordance with global practices of banking to avoid any form of crisis or challenges.
"This is a great effort, progress and development and if there is financial accountability and integrity, they will not fail, I believed sons and daughters of this land should rise up to bring such level of development home to empower much people."
On his part, Board chairman of the bank, Engr. Frank Esemudje said, "Our going into this business is to increase our working capacity in employment and bring people from the grassroots, meeting with petty traders, organize seminar and give them loans to boost their business.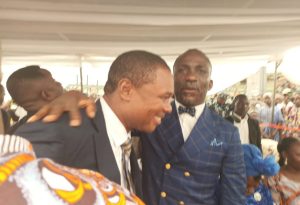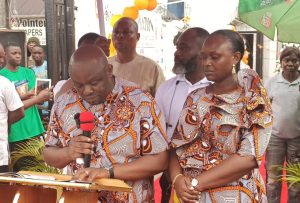 "We have over 2000 employees in our business across the state with good salary and I did not jump into the banking sector, I was formerly there and I divinely seek the face of God for approval of the Revelation Microfinance bank vision before we venture into it."
Also, the Managing Director and CEO, Mr Okhimamhe Patrick said, "It has been a long journey, but today we are here and we want assure all our customers that we have come to uplift the community and the people in accordance with our motto of empowering dream, enriching lives.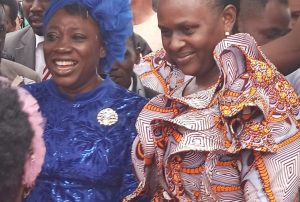 "We are going to support every dream that our customers have and bring them into reality, because dreams that are not supported cannot be realized and that is the motto behind Revelation Microfinance bank, we want to ensure that everybody is included in this financial train."